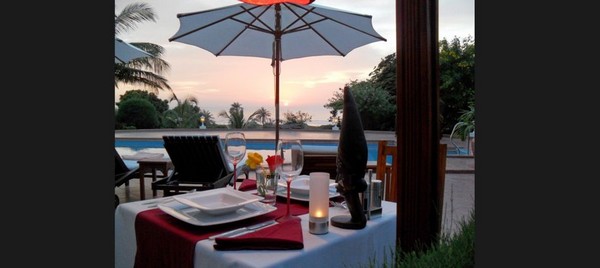 The Restaurant at White Horse Residence offers delicious breakfast, lunch and dinners every day. It is beautifully set above the guest house's pool and has stunning ocean views – best enjoyed at sunset.
The cook and his staff prepare a wonderful selection of fresh local dishes – a mix of both European and local specialties that change daily – for "local" prices. We will do our best to accommodate individual requests.
The restaurant is open from 8am to 10pm for a limited number of guests. We kindly ask for reservations. Please send us an e-mail for your booking or simply call us at +220 360 1111.
The Red Bar is open all day – and stays open late for an after-dinner-drink.